New Hotel Barges in France and Scotland for 2017!
Cruise the Cote d'Or wine region of Southern Burgundy!
6-passenger Deluxe GRAND VICTORIA
The 6-passenger Deluxe
Grand Victoria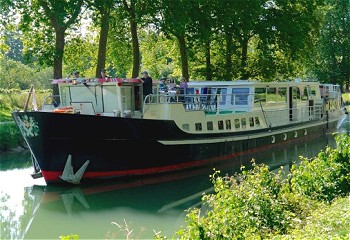 which started cruising in June 2016, was previously an 8-passenger barge, the Absoluut2. It has been completely refitted and designed with stunning modern decor throughout. There are three 180 sq ft staterooms with luxurious bedding, and an elegant salon and dining area with large picture windows plus a large demonstration kitchen where passengers can hone their culinary skills and engage with the chef. We have met the new owners, Edward and Cindy, who are enthusiastic and passionate about offering a unique personalized experience on board. We will see the barge again in early April at the Burgundy Boat Show.
For more information, see:
https://www.bargesinfrance.com/grandvictoria.htm
---
Explore the Languedoc Region with a Cruise on the Historic Canal du Midi!
4-passenger First Class SARAPHINA
The
SARAPHINA
cruising on the beautiful Canal du Midi,
in the south of France, will be offering half or full board charters for 3 to 6 nights in 2017. Breakfasts and dinners are served onboard and lunches are enjoyed ashore at local restaurants. Unique in design, with "shabby chic" decor and vintage furnishings, it has two cabins with ensuite bathrooms, one 183 sq ft and one 140 sq ft. The Saraphina offers outstanding service, cuisine and wines with a health conscious approach, complete with optional yoga instructions. We've known the owner Finnegan for many years, and enjoyed working with him when he was the captain and manager of the ultra-deluxe barge Roi Soleil. He will now be your host on the Saraphina along with his wife Emily, also a barge crew veteran. We look forward to seeing them and the Saraphina again in April at the Canal du Midi Boat Show.
For more information see:
https://www.bargesinfrance.com/saraphina.htm
---
Experience the Magnificent Scottish Highlands!
12-passenger Deluxe SPIRIT OF SCOTLAND
Scheduled to be launched this June is the
Spirit of Scotland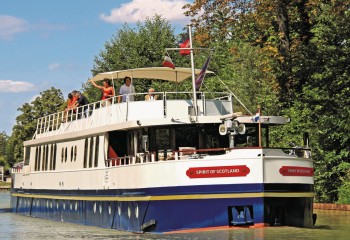 cruising on the same route as the Scottish Highlander in the Scottish Highlands near Inverness. The barge has six 130 sq ft cabins with ensuite bathrooms, a large salon and dining area plus separate bar, covered deck and spa pool plus rooftop sundeck. We knew this barge many years ago when it was cruising primarily in Germany under the name Serenite. We will have our website for this barge ready soon.
---
8-Night Cruise and Chateau Package in the South of France!
Also new for 2017 is a special 4-night cruise being offered by the 6-passenger
EMMA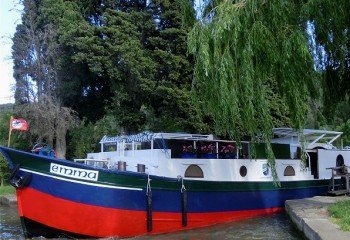 on the Canal du Midi followed by 4 nights at La Tour du Chateau, a beautiful chateau on the banks of the canal -- an all inclusive package with all meals, accommodations and daily excursions, along with a cooking class and winery tour.
For more information see:
https://www.bargesinfrance.com/emma.htm
La Tour du Chateau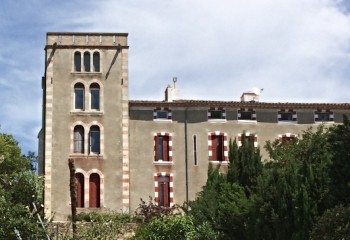 La Cité de Carcassonne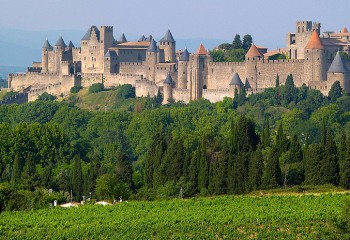 La Joie de Vivre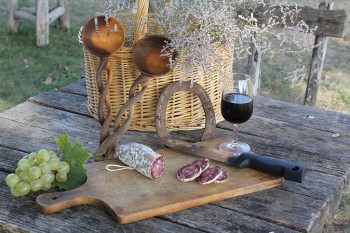 ---